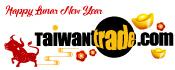 Sign In
HONG YA INTERNATIONAL ENTERPRISE CO.,LTD
Add to favorites
Company Name:HONG YA INTERNATIONAL ENTERPRISE CO.,LTD
Business Type:Chain stores, Manufacturer, Retailer, Wholesaler
Year Established:1987
Main Product: We have variety eastern and western-style brunches such as hamburgers, sandwiches, Chinese omelets, and parmesan chess bread. Tea, coffee, soybean mike and kinds of beverage.
Last Update: 2020-04-22
Recommendations

Loading ...
---
Small Order Recommendation

Loading ...