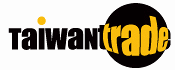 Sign In
COVAC TAIWAN INC.
Add to favorites
Company Name:COVAC TAIWAN INC.
Business Type:Exporter, Importer
Capital:New Taiwan Dollar 10,000,001 - 50,000,000
No. of Employee: < 50
Main Product:LED, LCD, Thermal Cutoff, LED & LCD Driver IC, Power Management IC, Diode & Transistor, Remote Control.
Main Export Market:ASIA, EUROPE, N-AMERICA
Last Update: 1999-09-22
Recommendations
Loading ...
---
Small Order Recommendation
Loading ...