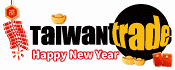 CHERNG LONG PLASTIC MFG. CO., LTD.
Add to favorites
Company Name:CHERNG LONG PLASTIC MFG. CO., LTD.
Business Type:Agent, Exporter, Importer, Manufacturer, OEM, Trader
Main Product:Firefighting Supplies. Auto Parts. Building Hardware. Bathroom Accessories. Anti Rust Spray. Silicon Spray. Plastic Injection Produce. OEM. Mould of plastic . Used Injection Molding Machine. Plastic Recycling Machine. Pelletizer.CPVC.
Main Export Market:Australia, Bahrain, Brazil, Canada, Chile, China, Colombia, Costa Rica, Cuba, Cyprus, Dominica, Dominican Republic, Egypt, El Salvador, Finland, Germany, Guatemala, Honduras, Hungary, India, Indonesia, Jamaica, Jordan, Kuwait, Lebanon, Luxembourg, Maldives, Mauritius, Mexico, Monaco, Morocco, New Zealand, Nicaragua, Oman, Oth M Near E, Pakistan, Panama, Peru, Philippines, Puerto Rico, Qatar, Saudi Arabia, Seychelles, Slovakia (Slovak Republic), Spain, Sri Lanka, Thailand, Turkey, United Arab Emirates, United Kingdom, United States, Uruguay, Venezuela, Viet Nam, Yemen
Certification
Product Certification
Last Update: 2017-09-05
Recommendations
Loading ...
---
Small Order Recommendation
Loading ...