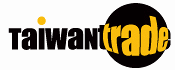 Sign In
C.D. GREAT FURNITURE CO., LTD.
Add to favorites
Company Name:C.D. GREAT FURNITURE CO., LTD.
Business Type:Exporter, Manufacturer, ODM, OEM
Year Established:2003
Capital:New Taiwan Dollar 50,000,001 - 100,000,000
No. of Employee: < 50
Main Product:FURNITURE,TV STAND, WALL MOUNT, DESK MOUNT, BRACKET, IPAD HOLDER, IPAD MOUNT, IMAC MOUNT, IMAC BRACKET, IMAC DESK MOUNT, IMAC WALL MOUNT, LCD MOUNT, LCD BRACKET, TV MOUNT, MONITOR MOUNT, MONITOR BRACKET, ARTICUL
Main Export Market:AFRICA, ASIA, AUSTRALASIA, C-AMERICA, China, EUROPE, Hong Kong, Japan, MID-EAST, Malaysia, N-AMERICA, S-AMERICA, Singapore, Taiwan
Certification
Company Certification
Product Certification
Last Update: 2013-05-24
Recommendations
Loading ...
---
Small Order Recommendation
Loading ...