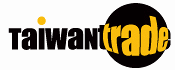 Sign In
BENISON & CO., LTD.
Add to favorites
Company Name:BENISON & CO., LTD.
Business Type:Distributor, Exporter, Manufacturer, ODM
Year Established:1979
Capital:New Taiwan Dollar 100,000,001 - 500,000,000
No. of Employee: 101 - 200
Main Product:Shrink Sleeving Machine: Shrink Sleeving Machine, Label Application Machine, etc. Shrink Wrapping Machine: Auto Side Seal Machine, Auto L Type Sleaer, etc. Shrink Packaging Material: POF Shrink Film, PVC Shrink Film, PETG Shrink Film, PE Shrink Film, POF Shrink Label, PVC Shrink Label, PETG Shrink Label Non Shrinkable Machine: Semi-Auto Labller, Cartoning Machine, Printer/Coding Machine, Overwrapping Machine,
Main Export Market:AFRICA, ASIA, AUSTRALASIA, C-AMERICA, MID-EAST, N-AMERICA, OTHER, S-AMERICA
Certification
Company Certification
Last Update: 2017-07-03
Recommendations
Loading ...
---
Small Order Recommendation
Loading ...